Carpet Cleaning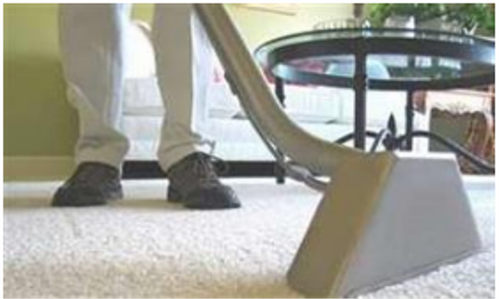 Professional carpet cleaning at its best! Our promise to you is to give our customers the very best in price and quality in every job. 
We use state of the art truckmount cleaning equipment along with knowledge and training. Carpet Pro selects only  the safest cleaning solution on the market. 
Our 5 Step Certified Carpet Cleaning:

Step#1 Pre- Clean Inspection: Our Trained Technician will ask to do a walk thru of the areas to be clean.

Step#2 Pre-Treatment: We pre-spay your carpet with soil suspention solution that is designed to condition the carpet for cleaning.

Step#3 Hot Water Extraction: (Steam Cleaning) We clean your carpet with 200 degrees of steam that rinses and extracts any soiled dirt or contaiments. 
Step#4 Protectant: We apply a teflon coating also know as Scotchguard. This is an additional fee.
Step#5 Grooming:We lastly wearing protective shoe covering Rake your carpet with a grooming rake this resets the nap of the carpet.